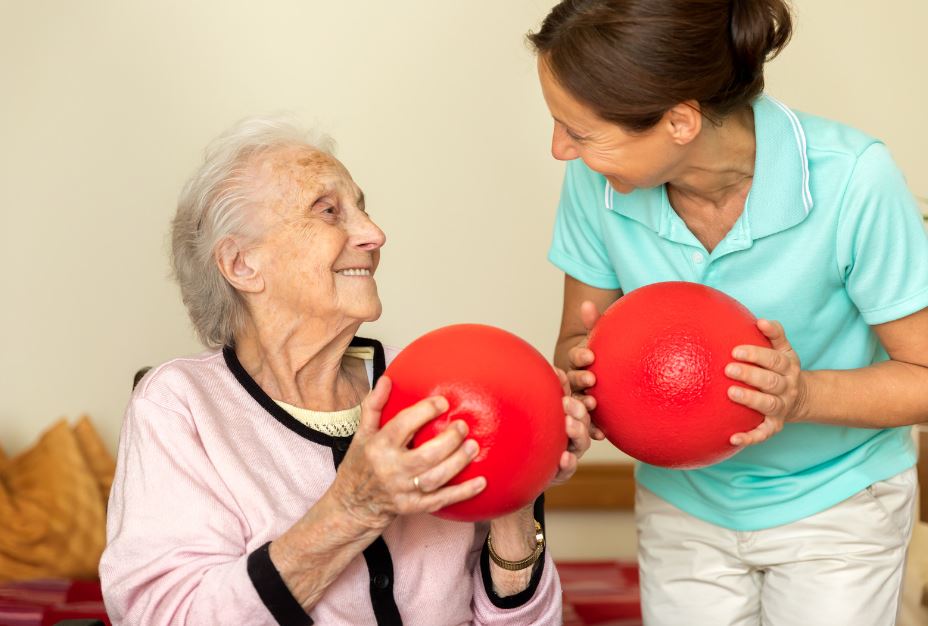 When it comes to your health and well-being, personalized care makes all the difference. Introducing the finest In-Home Physical Therapy Services in Summit, NJ, designed to bring expert rehabilitation right to your doorstep.
Your wellness journey is unique, and our approach reflects that. We craft personalized treatment plans that address your specific needs, ensuring that every session is optimized for your progress and comfort.
Elevate your recovery journey with the best in-home physical therapy services in Summit. Let us bring expert care to your doorstep, empowering you to reclaim your mobility and vitality. Your well-being is our priority, and we're dedicated to helping you thrive. 
Why Choose Us? Synaptic Rehabilitation in Summit, NJ
One-on-One Attention: In-home physical therapy allows you to receive focused, one-on-one attention from your therapist. This personalized attention ensures that your exercises are performed correctly and that your progress is closely monitored.
Comfortable Environment: Healing is often accelerated in a familiar and comfortable environment. By choosing in-home physical therapy, you're able to perform exercises and activities in surroundings where you feel at ease.
Conducive to Consistency: Being in your own home eliminates the need to travel, making it easier to maintain a consistent schedule for your therapy sessions. This consistency contributes to better and faster results.
Customized Rehabilitation: Synaptic Rehabilitation understands that your needs may change over time. They adjust your treatment plan as you progress, ensuring that you're always receiving the most appropriate care.
Empowerment and Independence: In-home physical therapy empowers you to actively participate in your own recovery process. You learn how to manage your exercises and routines independently, building self-confidence and self-sufficiency.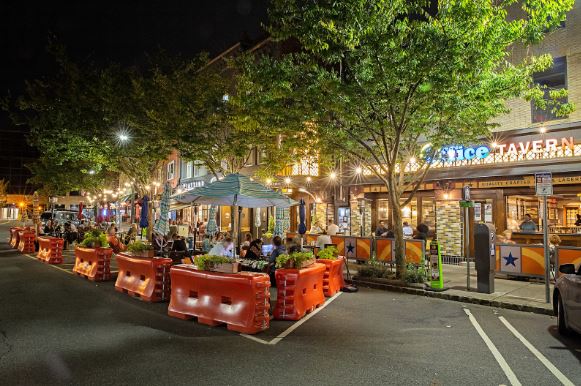 Summit, NJ: A Journey Through Time
The charming hamlet of Summit, which is located in Union County, New Jersey, is a witness to the passage of time and the development of a neighborhood. The history of Summit, one of the most endearing suburbs in New Jersey, is woven into a fabric of development, business, and civic pride that lives on today.
Early Beginnings and Settlement
Long before the arrival of European settlers, the Lenape Native American tribe inhabited the land that would later become Summit. With its location atop the Watchung Mountains, the area offered strategic vantage points and fertile land, making it an attractive site for settlement.
Colonial Era and Transformation
The early 18th century marked the beginning of European influence, as Dutch and English settlers established farms and mills in the region. The town's name, "Summit," is believed to have been derived from the view of the surrounding hills and mountains. Throughout the colonial era, the community grew slowly, sustained by agriculture and local trade.
19th Century Expansion
The 19th century brought transformation to Summit, fueled by the advent of the railroad. The completion of the Rahway Valley Railroad in 1869 connected Summit to nearby cities, resulting in an influx of commuters and boosting economic growth. Summit's natural beauty and proximity to New York City made it an attractive destination for those seeking suburban living.
Architectural Legacy
Summit's architectural landscape reflects the changing times and tastes of different eras. The late 19th century saw the rise of Victorian and Colonial Revival homes, which still grace the town's streets. The Reeves-Reed Arboretum, once home to a prominent family, is a living testament to this period's elegance and design.
Community Development
As the 20th century unfolded, Summit continued to evolve as a thriving community. Schools, churches, and cultural institutions were established, fostering a sense of identity and camaraderie among its residents. The Visual Arts Center of New Jersey, founded in 1933, remains a testament to Summit's commitment to culture and creativity.
Modern Community
Summit's rich history is intertwined with its vibrant present. The town continues to attract families, professionals, and artists alike, offering a unique blend of suburban tranquility and urban accessibility. The downtown area, characterized by its tree-lined streets and charming boutiques, showcases Summit's dedication to preserving its historic charm while embracing contemporary amenities.
A Legacy of Progress and Unity
Summit's history is a reflection of its residents' determination and sense of community. From its indigenous origins to its emergence as a bustling suburban enclave, the town's journey is a testament to resilience, growth, and unity. Today, Summit remains a welcoming and diverse community, a place where history and modernity coexist harmoniously, creating an environment that celebrates its past while looking forward to a bright future.
Exploring Summit, NJ: A Guide to Enriching Experiences
Summit, New Jersey, which is tucked away in the picturesque surroundings of Union County, provides a wide variety of attractions and activities to suit a variety of interests. Everyone can find something to enjoy in Summit's picturesque streets and thriving town, whether they are history buffs, nature enthusiasts, or cultural vultures. Let's go out on a journey to learn more about the rewarding experiences Summit has to offer.
1. Historical Gems
For history enthusiasts, Summit's past is showcased through its historic sites and landmarks. Begin your exploration at the Carter House Museum, a living testament to the town's colonial heritage. Delve into the town's history at the Summit Historical Society, where exhibits and artifacts paint a vivid picture of Summit's evolution over the centuries.
2. Visual and Performing Arts
Summit's commitment to the arts is evident in its cultural offerings. The Visual Arts Center of New Jersey serves as a hub for creativity, featuring contemporary art exhibitions and classes for all ages. The Paper Mill Playhouse, located nearby, is a renowned regional theater that presents top-notch performances, from Broadway-caliber musicals to thought-provoking plays.
3. Green Spaces and Outdoor Escapes
Nature enthusiasts will find solace in Summit's well-maintained parks and recreational areas. Briant Park is a local favorite, offering hiking trails, picnic spots, and a serene pond. Explore the Reeves-Reed Arboretum, where you can wander through meticulously landscaped gardens and experience the tranquility of nature.
4. Charming Downtown
Summit's downtown area is a vibrant hub of activity, boasting charming streets lined with boutiques, galleries, and eateries. Explore the unique shops, where you can discover everything from fashion and home decor to artisanal goods. The local dining scene offers a diverse range of culinary experiences, making it a paradise for food lovers.
5. Educational Pursuits
Summit's commitment to education is evident through its public library and educational institutions. The Summit Free Public Library offers a wide range of resources, from books to digital media, fostering a love of learning in the community. The town is also home to excellent schools that contribute to its nurturing and vibrant atmosphere.
6. Community Events and Festivals
Throughout the year, Summit comes alive with a variety of community events and festivals that celebrate its culture and spirit. From seasonal fairs to art festivals and holiday celebrations, there's always something happening that invites residents and visitors to come together and enjoy the town's camaraderie.
7. Health and Wellness
The town's commitment to well-being is reflected in its health and wellness offerings. Yoga studios, fitness centers, and wellness spas provide opportunities to rejuvenate the mind and body, ensuring that residents can prioritize their holistic health.
8. Connectivity and Accessibility
Summit's strategic location provides easy access to nearby cities and attractions. A quick train ride brings you to New York City, offering the perfect blend of suburban tranquility and urban convenience.
Culinary Delights: Unveiling Summit's Gastronomic Gems
Summit, NJ, is more than just a charming suburb; it's a culinary destination that boasts a diverse and vibrant dining scene. From cozy cafes to upscale eateries, this picturesque town offers a gastronomic journey that caters to every palate. Let's take a delectable tour through some of the best places to eat in Summit.
1. Roots Steakhouse
When it comes to upscale dining, Roots Steakhouse stands out as a beacon of excellence. Known for its dry-aged steaks and impeccable service, this establishment offers a refined ambiance that's perfect for special occasions. With an extensive wine list to complement your meal, Roots Steakhouse ensures a dining experience that's both sophisticated and satisfying.
2. Fiorino Ristorante
Embrace the flavors of Italy at Fiorino Ristorante, a culinary haven that transports you to the heart of Mediterranean cuisine. With a focus on authentic Italian dishes made from the finest ingredients, every bite at Fiorino is a celebration of traditional flavors and contemporary elegance.
3. Huntley Taverne
Housed in a historic building, Huntley Taverne offers a blend of modern American fare and old-world charm. The menu features a diverse range of dishes that cater to different tastes, from seafood to burgers. The rustic atmosphere and warm hospitality make Huntley Taverne a welcoming spot for gatherings with friends and family.
4. Winberie's Restaurant & Bar
A local favorite, Winberie's Restaurant & Bar is known for its American comfort food with a twist. The menu boasts a variety of options, from salads and sandwiches to hearty entrees. Whether you're looking for a casual lunch or a hearty dinner, Winberie's offers a relaxed ambiance that's perfect for any occasion.
5. Summit House
Summit House offers a unique dining experience that merges upscale cuisine with modern design. The menu features innovative dishes crafted from locally sourced ingredients, ensuring a farm-to-table experience that's both fresh and flavorful. The breathtaking views of Summit's landscape add an extra layer of enjoyment to your meal.
6. The Committed Pig
For those seeking comfort food with a creative twist, The Committed Pig is a must-visit. This local gem is known for its inventive burgers and indulgent brunch offerings. From unique toppings to classic combinations, every dish is a testament to culinary creativity.
7. Batavia Café
If you're in the mood for something lighter, Batavia Café offers a charming setting for a cozy meal. With a menu that features salads, sandwiches, and a variety of beverages, this café is perfect for a leisurely lunch or a quick bite.
8. Boxwood Coffee Roasters
For coffee enthusiasts, Boxwood Coffee Roasters is a haven of aromatic blends and handcrafted brews. This cozy café prides itself on quality coffee and a warm atmosphere, making it a beloved spot for locals and visitors alike.
9. Delicious Desserts
Cap off your culinary journey with a sweet treat. Summit offers delightful dessert destinations like Sweet Nothings and Splash of Sugar, where you can indulge in delectable pastries, cakes, and confections.