IN HOME PHYICAL THERAPY NJ
Serving Central New Jersey: Somerset, Morris, Hunterdon, Middlesex, Union, and Mercer Counties
Synaptic Rehabilitation offers in home physical therapy, occupational therapy, and speech therapy for seniors and older adults. Our local therapists are highly-skilled and licensed to help you where you need it most.
Maintaining physical health becomes increasingly important as individuals age, especially for seniors. Home physical therapy is one valuable resource that enables seniors to enhance their well-being and regain independence. Among the top-rated providers of home physical therapy services is Synaptic Rehab, recognized for its dedication to assisting seniors in their recovery and overall fitness. Synaptic Rehab's top-rated home physical therapy service focuses on providing essential rehabilitation services to seniors in the comfort of their own homes. 
Synaptic Rehab's top-rated home physical therapy service portrays an important role in supporting the well-being of seniors. We do it through customized care & treatment in the comfort of their homes. Seniors often face physical challenges and limitations that could hinder their mobility and overall quality of life. This is where home physical therapy becomes essential. It allows seniors to receive professional rehabilitation services without leaving their familiar environment.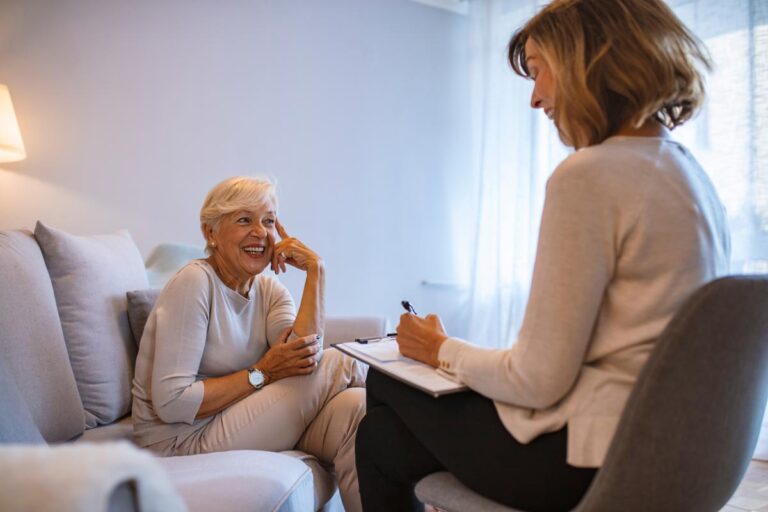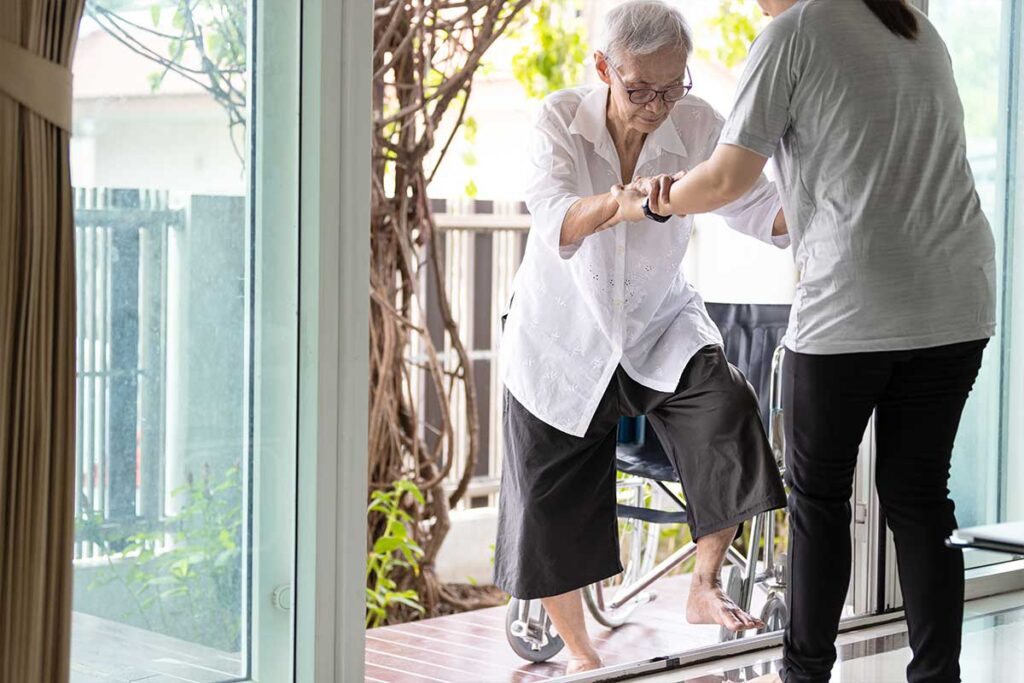 What Is In Home Physical Therapy?
In-home physical therapy refers to the provision of rehabilitation services by a licensed physical therapist or physical therapist assistant directly in a patient's home. Individuals may require physical therapy for a variety of health reasons, with the main objective being to address pain or limited functional mobility.
Similar to hospital-based or skilled nursing facility care, in-home physical therapy delivers effective treatment. By working closely with the patient, the therapist can tailor the services to cater to the patient's unique needs and objectives. Furthermore, in-home therapy offers a more cost-effective and convenient alternative for patients who may find it challenging to visit a rehabilitation center.
Who Performs In Home Physical Therapy?
A Proficient healthcare professional, including a licensed physical therapist or therapist, execute in-home physical therapy. These therapists possess excellent therapeutic skills, enabling them to effectively and efficiently administer personalized therapeutic services in a patient's home environment.
Among the reputable providers of in-home physical therapy services, Sypnatic Rehab garners significant recognition. Offering a broad range of services, such as physical therapy, occupational therapy, and speech therapy, we at Synaptic Rehab tailor our services specifically to older adults. Our highly-skilled and licensed therapists deliver the needed therapy right within the patient's home, providing optimal convenience. Furthermore, we offer specialized assistance to patients with conditions like stroke, arthritis, and Parkinson's disease.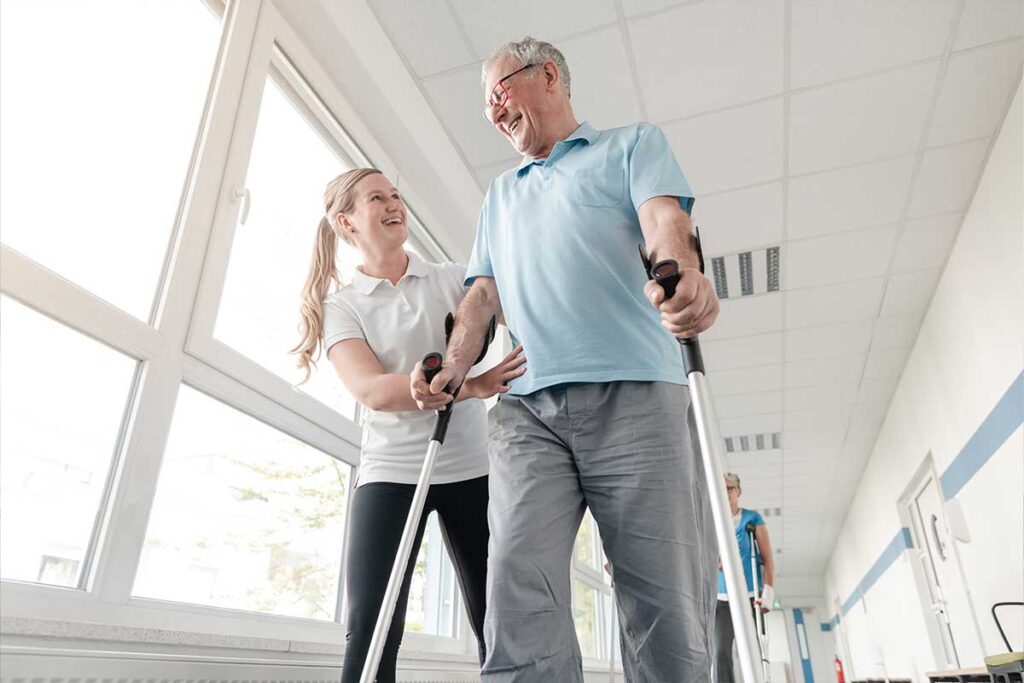 Regain functionality that you once had – we specialize in this for older adults & seniors
Through therapy, gain more time with family and friends by being more able and capable.

We are experts in modifying exercises based on medical or physical limitations

Learn how to move in a safer way
Get Your Therapist
Based on your address and condition, we will pair you with our qualified therapist
Evaluation & Care Plan​
Schedule and get an in-person, initial evaluation that covers your plan of care
In-home Treatment​
2-3x/week treatments in the comfort of your home with your therapist
Home-Based Physical Therapy for Older Adults
Physical therapy is a growing need for older adults, especially those that suffer from various musculoskeletal and neurological conditions. As older adults, certain barriers that limit access to physical therapy services, including transportation issues, time constraints, and even an ongoing pandemic to name a few. This highlights the advantages of an in-home treatment option in delivering an effective and efficient PT care in the comfort of your own homes.
We will come to you at your convenience…
We see it all the time – one of the biggest issues facing older patients who need physical therapy is transportation the distance. This becomes more problematic for those suffering from severe weakness due, which can make it difficult just to get in and out of a car. This problem can be eliminated with in-home physical therapy and will save precious time and stress.
PT at your most comfortable time and day…
Scheduling transportation and appointment windows is time-consuming and stressful. We make appointments with you for when it works best…for you! You get one-on-one treatment in your own home so you're able to maximize your care.
Quality PT care together with your family
Another advantage of home-based physical therapy is the involvement of your family members. Not only can they learn how to best support you, they will also see how essential it is to your well-being. Not to mention the opportunity to bond and improve your relationships! Training the family members to assist in simple exercises also ensures continuity of care and improved outcomes of treatment.
Because we care, we value your safety…
Our top priority is your safety. With the ongoing pandemic, it is an utmost concern to ensure the safety of our older patients. A PT who is fully aware of the risks encourages a patient and the family to keep the PT treatments well within the confines of their own homes while following safety and precautionary procedures.
Franklin Township, Bridgewater Township, Somerville, Hillsborough Township, Warren Township, Montgomery, Manville, Bernardsville, Bedminster, Bound Brook, Branchburg, Bernards Township, Raritan, North Plainfield, Watchung, Peapack and Gladstone, Green Brook Township, South Bound Brook, Far Hills, Millstone Hillsborough Township, Rocky Hill, Ten Mile Run, Bradley Gardens, Franklin Center, Clyde, Pleasant Plains Hillsborough Township, Harlingen, Hillsborough Township, East Franklin