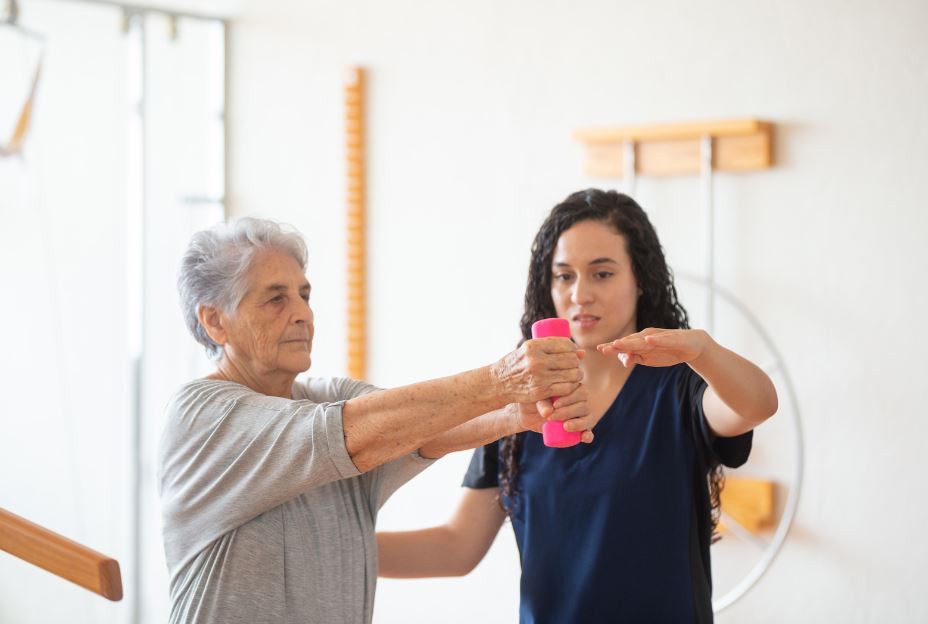 Discover renewed hope and improved mobility at the finest Parkinson's physical therapy center near you in Union, NJ. Our expert therapists specialize in tailored programs designed to enhance your quality of life. With a compassionate approach and advanced techniques, we're committed to helping you regain control and confidence in your movements. Experience the difference of personalized care as we guide you through a journey towards greater independence. Uncover the best version of yourself – right here, right in Union. Your path to a more vibrant life starts with us.
5 Reason to Choose Synaptic Rehabilitation in Union, NJ
Expertise in Parkinson's Care: At Synaptic Rehabilitation, we specialize exclusively in Parkinson's physical therapy. Our team comprises dedicated professionals with in-depth knowledge and experience in treating Parkinson's disease. This specialized focus ensures that you receive the highest quality care tailored specifically to your needs.
Personalized Treatment Plans: We understand that each individual's journey with Parkinson's is unique. Our approach involves creating personalized treatment plans that address your specific challenges and goals. Our therapists work closely with you to design a program that maximizes your potential for improvement and enhances your overall well-being.
Cutting-Edge Techniques: Synaptic Rehabilitation is at the forefront of integrating the latest advancements in Parkinson's therapy. We utilize evidence-based techniques and innovative approaches to enhance motor skills, balance, and mobility. Our commitment to staying updated with the latest research ensures that you receive the most effective and progressive treatments available.
Holistic Approach: Parkinson's disease can impact various aspects of your life. Our holistic approach extends beyond physical therapy, encompassing cognitive and emotional well-being as well. We offer a comprehensive range of services to address motor, cognitive, and emotional challenges, providing you with a well-rounded support system on your journey to improved health.
Compassionate and Supportive Environment: Dealing with Parkinson's can be emotionally and physically demanding. At Synaptic Rehabilitation, we foster a compassionate and supportive environment where you can feel comfortable and empowered. Our team is not just dedicated to your physical progress but also to creating a space where you feel understood, motivated, and encouraged throughout your rehabilitation process.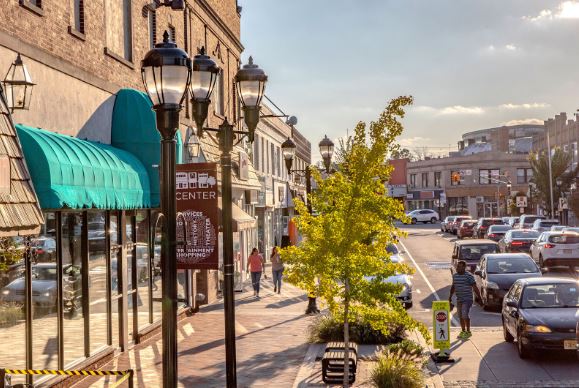 Exploring the Rich Tapestry of History: The Evolution of Union, NJ
Union Township, which is located in the center of New Jersey, is a municipality rich in history and filled with tales of development, invention, and civic pride. As we travel through time, we learn about Union, New Jersey's fascinating development from its humble beginnings to its thriving present.
Colonial Origins
Union's history dates back to the colonial era, when the area was known as Connecticut Farms. The region was first settled by English and Scottish immigrants in the late 1600s, drawn by the fertile land and opportunities for trade. The name "Connecticut Farms" reflected the Connecticut roots of many early settlers. The community flourished as an agricultural center, with farming playing a pivotal role in its early economy.
Revolutionary Impact
The Revolutionary War left an indelible mark on Union's history. The town witnessed intense conflict during the Battle of Connecticut Farms in 1780. British and Hessian forces clashed with American troops, resulting in significant destruction and loss. The Caldwell Parsonage, a historic site that still stands today, served as a field hospital during the battle. This event serves as a reminder of Union's role in the fight for American independence.
Industrialization and Growth
The 19th century brought about a period of transformation for Union, as the Industrial Revolution spurred growth and urbanization. The arrival of the railroad in the mid-1800s facilitated easier transportation of goods and people, fostering economic development. Factories and mills sprung up, and Union began to transition from an agrarian society to a more industrial one.
Suburban Expansion
The 20th century witnessed Union's transition into a thriving suburban community. The post-World War II era saw a surge in population as families sought comfortable suburban living while maintaining access to urban centers. Union's strategic location near major highways and New York City made it an attractive choice for many. The construction of housing developments and the expansion of amenities transformed Union into a sought-after residential destination.
Diversity and Community
One of Union's most remarkable attributes is its diverse and inclusive community. Over the years, the town has welcomed individuals from various backgrounds, contributing to a rich cultural tapestry. This diversity is celebrated through community events, festivals, and the presence of diverse cuisines and businesses.
Preserving the Past
Union's commitment to preserving its history is evident in its historic landmarks and museums. The Caldwell Parsonage and the Liberty Hall Museum offer glimpses into the town's colonial and revolutionary past. These sites serve as educational resources, allowing visitors to connect with the stories that shaped Union's identity.
Today and Beyond
As Union, NJ, continues to evolve, it remains deeply rooted in its history while embracing progress. The town's dedication to community engagement, education, and the arts underscores its commitment to a vibrant future. With parks, schools, and cultural venues, Union is a place where residents and visitors alike can appreciate the harmonious blend of tradition and modernity.
Exploring Union, NJ: A Vibrant Tapestry of Activities and Attractions
Union, which is located in the center of New Jersey, has a wide range of attractions and activities to suit all interests. The town's dynamic fusion of culture and entertainment offers inhabitants and visitors a wide range of possibilities for an enjoyable experience, from historical sites to recreational havens. Let's explore some of the fun things to do in Union, New Jersey.
1. Liberty Hall Museum: A Glimpse into the Past
Step back in time by visiting the Liberty Hall Museum, a historic treasure that provides a window into Union's colonial and early American history. This stately mansion was the residence of the Livingston and Kean families and has witnessed over 240 years of American history. Guided tours lead visitors through lavishly decorated rooms, offering insights into the lives of the people who shaped the nation.
2. Galloping Hill Golf Course: Tee Off in Style
For golf enthusiasts, Galloping Hill Golf Course is a haven of lush fairways and challenging greens. This 18-hole public golf course offers stunning views of the Manhattan skyline while providing a perfect backdrop for a day of golfing. With its well-maintained facilities and welcoming atmosphere, the course is a favorite among locals and visitors alike.
3. Warinanco Park: Nature's Playground
Warinanco Park is a haven for outdoor enthusiasts seeking relaxation and recreation. Spanning over 200 acres, the park features picturesque walking paths, serene lakes, and sprawling lawns perfect for picnics and gatherings. During warmer months, visitors can rent paddleboats, explore playgrounds, or take a dip in the pool. The park's diverse landscapes make it an ideal destination for both active adventures and leisurely strolls.
4. Union Farmers Market: Culinary Delights
Indulge your senses at the Union Farmers Market, a celebration of locally sourced produce, artisanal goods, and delectable treats. This open-air market is a hub of activity where visitors can sample fresh fruits, vegetables, baked goods, and handcrafted items. The market fosters a sense of community and offers a wonderful opportunity to support local businesses and farmers.
5. Kawameeh Park: Recreation and Relaxation
Kawameeh Park caters to a wide range of recreational interests. Whether you're looking to play a game of basketball, enjoy a leisurely stroll, or host a family barbecue, the park's facilities and open spaces have you covered. The park's diverse amenities make it a popular spot for residents of all ages to unwind and engage in outdoor activities.
6. Community Events and Festivals: Embrace the Spirit
Union's vibrant community spirit is exemplified by its numerous events and festivals. From cultural celebrations to holiday parades, there's always something happening to bring people together. These gatherings provide opportunities to connect with neighbors, enjoy live music, sample local cuisine, and immerse yourself in the town's lively atmosphere.
7. Local Dining and Shopping: Flavors and Finds
Union offers an array of dining options that cater to diverse tastes. From cozy cafes to international cuisine, there's something to satisfy every palate. Additionally, local boutiques and shops provide a treasure trove of unique finds, from handmade crafts to stylish clothing.
Union, NJ: A Gastronomic Journey Through Flavor
1. Mama's Southern Style BBQ: Savor Southern Comfort
For lovers of authentic Southern cuisine, Mama's Southern Style BBQ is a must-visit. This cozy establishment serves up mouthwatering barbecue classics, from tender ribs and pulled pork to hearty sides like macaroni and cheese and collard greens. The welcoming atmosphere and warm hospitality make dining at Mama's feel like a homecoming.
2. White Diamond Restaurant: A Culinary Gem
The White Diamond Restaurant is a local favorite known for its diverse menu that caters to various tastes. Whether you're in the mood for a juicy burger, a fresh salad, or a comforting pasta dish, White Diamond has you covered. With its welcoming ambiance and extensive menu, it's a versatile spot perfect for family outings or casual get-togethers.
3. Kanibal & Co.: International Flavors
Step into the vibrant world of international cuisine at Kanibal & Co. This trendy eatery brings global flavors to Union with its diverse menu that includes dishes inspired by Korean, Mexican, and Middle Eastern cuisines. From creative tacos to flavorful rice bowls, every dish at Kanibal & Co. is a delightful fusion of tastes and textures.
4. Marcello's Ristorante & Pizzeria: Italian Delights
Indulge in the comforting flavors of Italy at Marcello's Ristorante & Pizzeria. This family-owned establishment offers a menu brimming with traditional Italian favorites, including wood-fired pizzas, pasta dishes, and delectable seafood creations. The rustic ambiance and generous portions make Marcello's a perfect spot for gatherings and celebrations.
5. Mei Hibachi Steak House & Sushi Bar: Asian Fusion
For those craving Asian flavors, Mei Hibachi Steak House & Sushi Bar is a culinary oasis. This Japanese eatery delights guests with its skillfully prepared hibachi dishes, where talented chefs entertain as they cook. Sushi enthusiasts will also find a wide selection of fresh and creative rolls that satisfy cravings for both familiar and innovative flavors.
6. The Station Bar & Grill: Local Charm
The Station Bar & Grill is a Union institution known for its cozy atmosphere and diverse menu. From juicy burgers to comforting pub fare, this spot offers a comfortable setting for enjoying good food and great company. With its classic American dishes and warm ambiance, The Station is a go-to destination for locals seeking a familiar dining experience.
7. Chestnut Chateau: Upscale Elegance
For those seeking an upscale dining experience, Chestnut Chateau delivers elegance and sophistication. This fine dining establishment showcases a menu that marries classic American flavors with modern culinary techniques. From exquisitely presented dishes to a carefully curated wine list, Chestnut Chateau offers a refined atmosphere for special occasions and romantic evenings.
8. Lelulo's Pizzeria: Slice of Heaven
No culinary journey through Union is complete without savoring a slice of pizza from Lelulo's Pizzeria. This beloved pizzeria serves up classic New York-style pies that are cherished by locals. Whether you're enjoying a casual meal with friends or grabbing a quick bite, Lelulo's delivers a taste of pizza perfection.