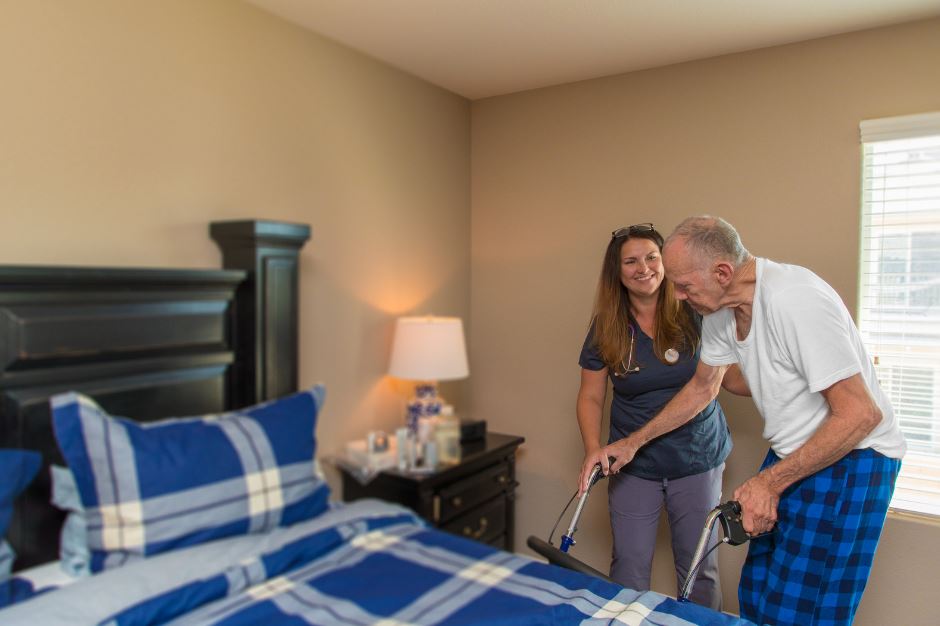 When facing the challenges of Parkinson's, having access to the best possible care is essential. Look no further – we're thrilled to introduce you to the finest Parkinson's Physical Therapy near Me right here in Morristown, NJ. 
We believe in your unique journey to wellness. Our therapies are customized to your specific needs, ensuring that every session is a step towards reclaiming your quality of life. Take control of your Parkinson's journey with the best physical therapy in Morristown, NJ. Our specialized care, personalized approach, and commitment to your well-being are second to none. 
Why Choose Us? Synaptic Rehabilitation, Morristown, NJ
Expertise in Parkinson's Care: Synaptic Rehabilitation boasts a team of highly specialized and experienced therapists who are well-versed in Parkinson's care. With their in-depth knowledge of the condition's unique challenges, they create targeted treatment plans to address both the physical and emotional aspects of Parkinson's disease.
Personalized Treatment Approach: Understanding that each person's journey with Parkinson's is unique, Synaptic Rehabilitation offers a personalized approach to therapy. Their tailored treatment plans are designed to accommodate individual goals, needs, and progress, ensuring maximum benefits and optimal outcomes.
Cutting-Edge Techniques: Staying at the forefront of advancements in Parkinson's care is a priority for Synaptic Rehabilitation. Their therapists are trained in the latest evidence-based techniques, ensuring that clients receive the most effective and efficient therapies available.
Comprehensive Wellness Focus: Beyond physical therapy, Synaptic Rehabilitation places a strong emphasis on overall well-being. They provide holistic care that addresses not only the physical symptoms of Parkinson's but also considers cognitive and emotional aspects, enhancing the quality of life for their clients.
Proven Success Stories: Synaptic Rehabilitation has a track record of success stories, with numerous individuals experiencing significant improvements in their mobility, strength, and overall functioning. Clients often report enhanced confidence and independence, showcasing the positive impact of the therapy provided.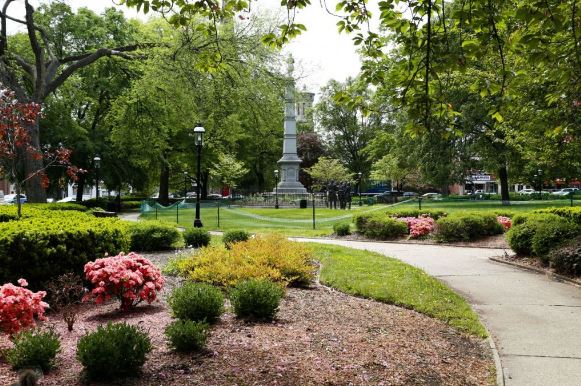 Unveiling the Historic Charms of Morristown, NJ: A Journey Through Time
Morristown, which is located in the center of New Jersey, is a monument to the city's long history, tenacity, and cultural development. Morristown's narrative of development and significance continues to enthrall locals and visitors alike, from its indigenous beginnings to its crucial part in forming the nation's history.
Indigenous Beginnings and Early Settlements
Long before European settlers arrived, the land that is now Morristown was inhabited by the Lenape people. These indigenous inhabitants thrived in harmony with the land, leaving behind a rich legacy of culture and tradition. European settlers began arriving in the early 18th century, establishing farms and trading posts that laid the foundation for the town's growth.
Revolutionary Crucible
Morristown etched its name into the annals of history during the American Revolution. As George Washington's winter headquarters from 1779 to 1780, Morristown played a pivotal role in the fight for independence. The infamous Jockey Hollow served as a winter encampment for the Continental Army, showcasing the soldiers' resilience and dedication amidst harsh conditions.
The Crossroads of Culture
The 19th century saw Morristown evolve into a bustling center of commerce and culture. The establishment of railroads transformed the town into a regional hub, linking it to nearby cities and igniting economic growth. Morristown's Victorian architecture, charming streets, and burgeoning arts scene attracted both residents and artists, contributing to its vibrant identity.
Innovation and Expansion
Morristown's history of innovation is evident in the achievements of its residents. Gilded Age industrialist and philanthropist George Griswold Frelinghuysen left an indelible mark through his contributions to education and public service. His dedication to preserving Morristown's natural beauty led to the establishment of the Frelinghuysen Arboretum, a testament to his commitment to environmental stewardship.
Cultural Treasures and Landmarks
Morristown's historic treasures continue to draw visitors today. The Morristown National Historical Park encompasses sites like Washington's Headquarters and Jockey Hollow, allowing visitors to step into the past and relive the era of the American Revolution. The Morris Museum showcases a diverse collection of art, history, and culture, reflecting the town's multifaceted identity.
Modern Resilience and Heritage
As Morristown continues to evolve, it remains deeply rooted in its historical heritage. The town's dedication to preserving its past while embracing progress is evident in its commitment to conservation, urban development, and community engagement. The Morristown Green, a historic park and gathering place, remains a symbol of the town's enduring identity.
A Tapestry of Time
The history of Morristown weaves a tapestry of indigenous beginnings, revolutionary fervor, cultural evolution, and modern resilience. Its legacy is preserved in its streets, landmarks, and the stories passed down through generations. Morristown's journey through time stands as a reminder of the community's strength, adaptability, and enduring connection to its roots.
Discover the Charms of Morristown, NJ: A Guide to Enriching Activities
Morristown, which is located in the center of New Jersey, has a plethora of varied experiences for history buffs, nature lovers, art connoisseurs, and people looking for delectable cuisine. Morristown offers a variety of activities that are sure to enthrall locals and visitors alike, from its rich historical history to its bustling cultural scene.
1. Step Back in Time at Morristown National Historical Park
Immerse yourself in the pages of history at the Morristown National Historical Park, where the American Revolution comes to life. Explore Washington's Headquarters, a meticulously preserved site that served as General George Washington's headquarters during the winter of 1779-1780. Jockey Hollow, an encampment where soldiers endured the harsh winter conditions, offers insight into the resilience and sacrifices of the Continental Army.
2. Embrace Nature's Beauty at Frelinghuysen Arboretum
For a serene escape into nature, the Frelinghuysen Arboretum is a must-visit. This expansive oasis showcases stunning gardens, walking trails, and a diverse collection of plant species. Explore themed gardens, admire seasonal blooms, and find tranquility amidst the vibrant greenery.
3. Cultural Exploration at the Morris Museum
Delve into the world of art, history, and culture at the Morris Museum, a treasure trove of creativity. The museum features an eclectic range of exhibits, from fine art and decorative arts to historical artifacts and engaging interactive displays. With something for every interest, the Morris Museum invites visitors to expand their horizons.
4. Historic Sites and Landmarks
Morristown's historic charm extends beyond its national park. Wander through the Morristown Green, a historic park surrounded by colonial-era buildings, boutiques, and eateries. The Ford Mansion, once the wartime residence of the Arnold family, offers guided tours that provide a glimpse into the lives of Morristown's early residents.
5. Culinary Delights and Local Flavors
Morristown's culinary scene is a journey of its own. From cozy cafes to upscale dining establishments, the town offers a diverse range of culinary experiences. Explore unique restaurants that blend international influences with locally sourced ingredients, delivering a culinary adventure that satisfies every palate.
6. Arts and Entertainment
For those seeking artistic inspiration, Morristown offers a vibrant arts and entertainment scene. The Mayo Performing Arts Center hosts a variety of performances, from Broadway shows to live music concerts. Attend a theatrical production, enjoy a live performance, or immerse yourself in the cultural vibrancy of the town.
7. Parks and Outdoor Activities
The town's parks and recreational facilities provide ample opportunities for outdoor enjoyment. Lewis Morris Park offers hiking trails, picnic areas, and serene lake views. The Loantaka Brook Reservation invites visitors to explore walking and biking trails that wind through picturesque landscapes.
8. Boutique Shopping and Local Treasures
Morristown's downtown area is a haven for shopping enthusiasts. Explore boutique shops, specialty stores, and art galleries that showcase local talent and craftsmanship. From unique fashion finds to handcrafted goods, the town's shops offer a diverse array of treasures waiting to be discovered.
9. Community Festivals and Events
Throughout the year, Morristown hosts a variety of community festivals and events that celebrate its rich culture and history. From historical reenactments to art fairs and food festivals, there's always something happening that brings the community together and invites visitors to join in the festivities.
Culinary Excellence: Unveiling Morristown's Best Eateries
Morristown, NJ, boasts a vibrant culinary scene that caters to all tastes. From historic charm to modern elegance, the town offers a range of dining experiences that promise to tantalize taste buds. Let's explore some of the best places to eat in Morristown.
1. Jockey Hollow Bar & Kitchen:
Housed in a historic mansion, this gem offers inventive cuisine with a global twist. From oyster bar to dining room, it's a celebration of culinary artistry.
2. The Committed Pig:
A local favorite, it's all about gourmet comfort food. Inventive burgers and cozy atmosphere make it a must-visit.
3. George & Martha's American Grille:
Classic meets modern in this spot. From hearty burgers to seafood, it's perfect for relaxed family meals.
4. Roots Steakhouse:
Upscale dining at its finest. Top-quality steaks, refined ambiance, and impeccable service define this culinary gem.
5. Olive Lucy's Kitchen Table:
Mediterranean flavors shine here. Fresh ingredients and bold tastes create a culinary journey to distant shores.
6. La Campagna:
Authentic Italian flavors await. Homemade pasta, seafood, and traditional classics define this warm trattoria.
7. The Grand Café:
A taste of Paris in Morristown. French dishes, escargot to coq au vin, embody the charm of a Parisian brasserie.
8. Nunzio's Dolce Vita:
Intimate Italian dining experience. Classic pasta dishes and succulent seafood make this a hidden delight.
9. South+Pine American Eatery:
A farm-to-table gem. Locally sourced ingredients shine in modern American dishes.