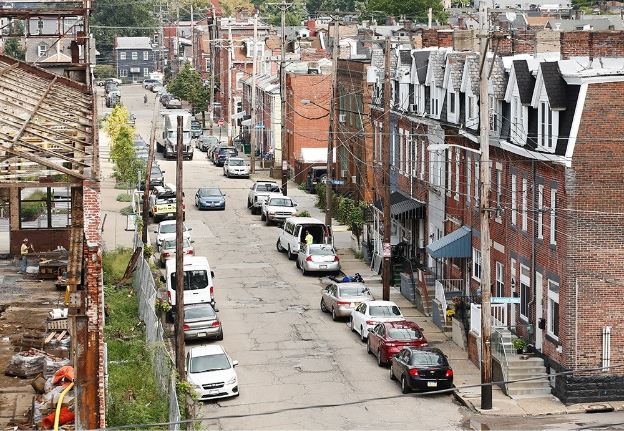 The Lawrenceville neighborhood, which is located in Mercer County, New Jersey, exudes a mesmerizing fusion of old-world charm, unspoiled beauty, and a strong sense of community. With its fascinating past, charming streets, and wide range of amenities, Lawrenceville has won the hearts of locals looking for a peaceful and friendly neighborhood to call home. Let's investigate what makes this area unique and why it stands out as a wonderful place to live.
Rich Historical Heritage
Lawrenceville is steeped in history, reflecting its significant role in the development of Mercer County. The neighborhood features well-preserved colonial-era homes, including the historic Lawrenceville School, which dates back to 1810. The Lawrenceville Main Street Historic District showcases an array of beautifully maintained buildings that evoke a sense of nostalgia and transport residents back in time. History enthusiasts can visit the Lawrence Historical Society and the Lawrenceville-Village Improvement Association, both of which preserve and promote the area's rich heritage. Lawrenceville's deep historical roots add a unique character to the neighborhood, creating a truly special atmosphere for residents.
Natural Beauty and Open Spaces
Lawrenceville boasts natural beauty and an abundance of open spaces that invite residents to connect with nature. The neighborhood is home to numerous parks and recreational areas, including Mercer Meadows, a sprawling park with scenic walking trails, meadows, and wetlands. The Lawrence Hopewell Trail provides residents with opportunities for biking, jogging, and leisurely strolls, offering a peaceful retreat amidst picturesque landscapes. Lawrenceville's commitment to preserving open spaces and promoting outdoor activities ensures that residents have ample opportunities to enjoy nature's beauty and engage in active lifestyles.
Community Engagement
One of the defining features of Lawrenceville is its strong sense of community engagement. Residents actively participate in community organizations and events, fostering a close-knit neighborhood spirit. The Lawrenceville Main Street Association plays a vital role in organizing community gatherings, festivals, and farmers' markets that bring neighbors together. The association also supports local businesses, promoting a vibrant and thriving commercial district. These events and initiatives not only enhance the sense of community but also create opportunities for residents to connect, build relationships, and support one another, making Lawrenceville a welcoming and inclusive neighborhood.
Convenient Amenities
Lawrenceville offers residents a range of convenient amenities within close proximity. The neighborhood features a variety of dining options, from quaint cafes to international cuisine, satisfying a wide range of culinary preferences. Lawrence Shopping Center and Quakerbridge Mall provide ample shopping opportunities for residents, with an array of retail stores and boutiques. Additionally, the neighborhood is home to the Lawrenceville Library, which offers a wealth of resources and community programs. Lawrenceville's convenient amenities ensure that residents have easy access to daily necessities and enriching experiences without having to travel far from their charming neighborhood.
Education Excellence
Families in Lawrenceville benefit from exceptional educational opportunities. The neighborhood is renowned for its prestigious Lawrenceville School, a renowned independent boarding school known for its rigorous academics and diverse extracurricular programs. The neighborhood is also served by the Lawrence Township Public Schools, which provide a quality education for students from pre-kindergarten through high school. These schools offer a nurturing environment, dedicated teachers, and a commitment to academic excellence. Lawrenceville's emphasis on education ensures that residents have access to exceptional educational resources and fosters a love for learning and personal growth.
Convenient Location and Access
Lawrenceville enjoys a convenient location within Mercer County, offering residents easy access to major transportation routes. Situated near Interstate 295 and U.S. Route 1, the neighborhood provides convenient commuting options to nearby cities such as Trenton and Princeton. Additionally, the proximity to major highways enables seamless travel to neighboring states and metropolitan areas. Lawrenceville's strategic location also grants residents convenient access to cultural attractions, universities, and employment centers. Whether residents are commuting to work, exploring nearby destinations, or traveling for leisure, Lawrenceville's convenient access ensures a well-connected and accessible lifestyle.
Conclusion
Lawrenceville stands as a captivating neighborhood within Mercer County, New Jersey, offering residents a perfect blend of historical charm, natural beauty, and community spirit. With its rich historical heritage, natural landscapes, convenient amenities, exceptional education, and welcoming atmosphere, Lawrenceville provides an ideal environment for residents seeking a tranquil and engaging place to call home.