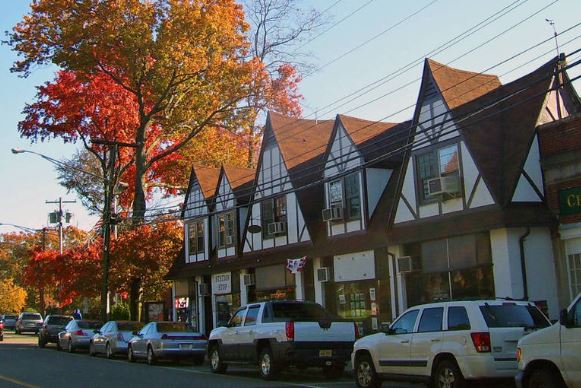 Short Hills is a charming suburban neighborhood that blends the peace and quiet of a small town with the convenience of surrounding urban hubs. It is located in Essex County, New Jersey. This picturesque area provides a rich history, top-notch schools, premium shopping, and an abundance of open areas. It is recognized for its wealthy citizens and beautiful mansions. We'll take you on a tour of Short Hills' attractiveness and enthralling charm in this post.
A Brief History
Short Hills has a fascinating history dating back to the late 19th century. Originally known as Millburn, the area derived its name from a 1679 grist mill located along the banks of the Rahway River. In the late 1800s, Stewart Hartshorn, a wealthy landowner, envisioned a suburban paradise and began developing the Short Hills area. His vision, combined with the railroad's expansion, attracted affluent families seeking a respite from the bustling city life of nearby New York City. Since then, Short Hills has flourished into a premier residential enclave.
Elegant Homes and Architecture
The hallmark of Short Hills is its elegant homes and stunning architecture. The neighborhood is renowned for its picturesque tree-lined streets adorned with stately mansions and charming historic homes. Many properties boast meticulous landscaping, adding to the area's allure.
Architectural diversity is evident throughout Short Hills, ranging from classic Victorian and Colonial-style homes to more modern and contemporary designs. Each street offers a unique charm, making it a delight to stroll through the neighborhood and appreciate the beauty of the houses.
Education and Prestigious Schools
Short Hills takes pride in its top-tier educational system. The neighborhood is served by the Millburn Township Public Schools, which consistently rank among the best in the state. These schools are known for their excellent academic programs, dedicated faculty, and a wide range of extracurricular activities.
The commitment to education is further evident in the community's support for private schools. Several prestigious private institutions offer exceptional learning opportunities for students of all ages, adding to the neighborhood's reputation as a family-friendly haven.
Upscale Shopping and Dining
For residents and visitors alike, Short Hills offers a premium shopping and dining experience. The Mall at Short Hills, a luxury shopping destination, is home to renowned brands, high-end boutiques, and upscale department stores. Fashion enthusiasts can indulge in a world-class shopping spree, while foodies can savor a diverse culinary scene that caters to a variety of tastes and preferences.
Green Spaces and Recreation
Nature enthusiasts will find solace in Short Hills' vast green spaces and parks. One of the most prominent recreational areas is the South Mountain Reservation, covering over 2,000 acres of natural beauty. Visitors can explore hiking trails, enjoy picnics, and witness breathtaking views of Manhattan from the hilltops.
Sports enthusiasts will appreciate the nearby golf courses, tennis clubs, and fitness centers, providing ample opportunities to stay active and engaged.
Conclusion
Short Hills, New Jersey, is a suburban haven that seamlessly blends history, elegance, and modern amenities. With its prestigious schools, upscale shopping, and a strong sense of community, it's no wonder why Short Hills remains a sought-after destination for those seeking a high-quality lifestyle. Whether you're admiring the architectural marvels, enjoying the lush greenery, or engaging in the vibrant local scene, Short Hills captivates its residents and visitors with its unique charm and allure.