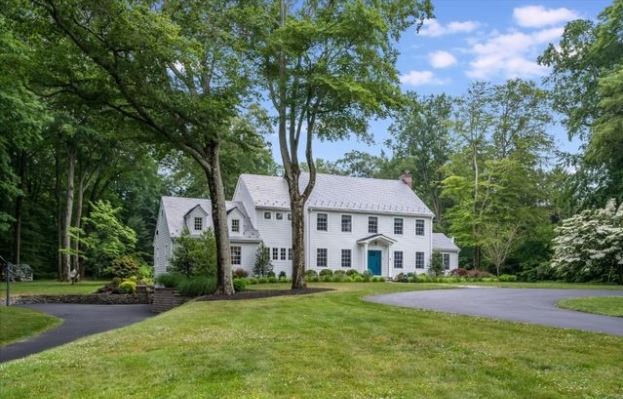 The Morris County, New Jersey community of Green Village is a hidden gem that provides locals and guests with a tranquil haven amidst breath-taking natural settings. Green Village has a peaceful and friendly vibe thanks to its lush surroundings, historic charm, and close-knit community. Let's explore the enjoyable activities and places to find out about in the Green Village neighborhood.
Embrace the Beauty of Loantaka Brook Reservation
Just minutes away from Green Village lies Loantaka Brook Reservation, a sprawling nature preserve that spans over 570 acres. Explore the well-maintained trails that wind through scenic woodlands, meadows, and wetlands, offering opportunities for hiking, biking, and wildlife observation. Enjoy a peaceful picnic by the serene reservoir or cast your line for some fishing. Loantaka Brook Reservation also hosts educational programs and guided nature walks, allowing visitors to learn about the local flora and fauna. Whether you're seeking a rejuvenating outdoor adventure or a peaceful escape into nature, this picturesque reserve offers a haven of tranquility.
Visit the Historic Green Village
Green Village is steeped in history, with a charming historic district that showcases the neighborhood's rich heritage. Explore the beautifully preserved buildings dating back to the 19th century, including the iconic Little Red Schoolhouse and the historic store, which still operates today. Take a guided tour to learn about the area's agricultural past and the families who shaped the community. The historic charm of Green Village provides a glimpse into the region's rural roots and offers a sense of stepping back in time.
Discover Fosterfields Living Historical Farm
Adjacent to Green Village is Fosterfields Living Historical Farm, a unique attraction that provides an immersive experience into early 20th-century farm life. Step into the shoes of a farmer and participate in daily chores, such as milking cows, tending to crops, and caring for farm animals. Explore the historic buildings, including the Georgian-style mansion and the carriage house, which offer insights into the lifestyle of the Foster family. The farm hosts special events and seasonal activities, such as sheep shearing and harvest festivals, allowing visitors to engage in hands-on experiences and gain a deeper appreciation for agricultural traditions.
Enjoy Outdoor Recreation at Patriot's Path
Patriot's Path, a scenic trail system that spans across Morris County, passes through Green Village, offering residents and visitors an opportunity for outdoor adventure. Lace up your hiking boots or hop on your bicycle to explore the network of trails that wind through picturesque woodlands, meadows, and along the peaceful banks of the Great Swamp National Wildlife Refuge. The trail system also provides access to historical sites, scenic viewpoints, and picnic areas, making it ideal for a leisurely stroll or a family outing. Whether you're seeking an invigorating hike or a peaceful walk in nature, Patriot's Path offers a variety of options to suit different preferences.
Engage in Local Events and Festivities
Green Village embraces a strong sense of community through its local events and festivities. Attend the annual Green Village Fire Department Carnival, where neighbors gather to enjoy thrilling rides, games, live entertainment, and delicious food. Join in community-wide celebrations, such as Fourth of July parades and holiday festivals, which bring residents together for a day of fun and camaraderie. These events provide opportunities to connect with neighbors, celebrate shared traditions, and strengthen the bonds within the community.
Conclusion
Green Village in New Jersey invites residents and visitors to immerse themselves in its serene natural beauty, rich history, and community spirit. From embracing the beauty of Loantaka Brook Reservation and exploring the historic district to discovering Fosterfields Living Historical Farm, enjoying outdoor recreation along Patriot's Path, and engaging in local events, Green Village offers a peaceful neighborhood experience that celebrates its natural landscapes and cherished traditions.