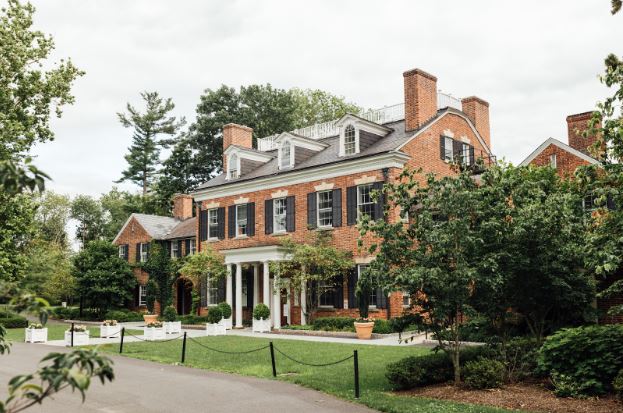 Prime Location and Accessibility
Princeton Junction enjoys a prime location within Mercer County, offering residents unparalleled accessibility. Situated near major transportation routes such as Route 1 and Interstate 295, the neighborhood provides easy commuting options to nearby cities, including Trenton and Princeton. The Princeton Junction train station serves as a major transportation hub, offering direct rail connections to New York City and Philadelphia. Residents can easily travel to these bustling metropolises while enjoying the tranquility of their suburban haven. Additionally, the neighborhood's proximity to shopping centers, restaurants, and entertainment venues ensures residents have convenient access to a wide range of amenities.
Strong Community Spirit
Princeton Junction prides itself on its strong sense of community and neighborly bonds. The residents actively engage in community events and initiatives, fostering a warm and inclusive atmosphere. The Princeton Junction Civic Association plays a vital role in organizing gatherings, block parties, and community service projects. These events provide opportunities for neighbors to connect, build relationships, and create a close-knit community. Princeton Junction residents genuinely care about their neighborhood, working together to maintain its beauty and enhance the quality of life for all residents. The sense of community in Princeton Junction fosters a welcoming and supportive environment.
Educational Excellence
Families residing in Princeton Junction benefit from exceptional educational opportunities. The neighborhood falls within the esteemed West Windsor-Plainsboro Regional School District, known for its commitment to academic excellence. Students attend schools such as Maurice Hawk Elementary School, Community Middle School, and West Windsor-Plainsboro High School North or South. These schools offer rigorous curricula, dedicated teachers, and a nurturing environment, ensuring students receive a top-quality education. Princeton Junction's emphasis on education creates an environment that values learning and supports the intellectual growth of its residents.
Recreational Opportunities
Princeton Junction offers a variety of recreational opportunities for residents to enjoy. Nearby parks, such as Mercer County Park and Plainsboro Preserve, provide extensive trails for walking, jogging, and cycling, as well as serene picnic areas and tranquil lakes. Golf enthusiasts can take advantage of the nearby Princeton Country Club, which offers an 18-hole championship golf course. These recreational spaces provide residents with the chance to connect with nature, engage in physical activity, and create cherished memories with family and friends. Princeton Junction's abundance of parks and recreational options ensures residents have ample opportunities for outdoor enjoyment.
Diverse Dining and Shopping
Princeton Junction boasts a diverse dining scene and excellent shopping options. The neighborhood is home to a range of restaurants offering diverse cuisines, from international flavors to local delicacies. Whether residents are seeking fine dining or casual eateries, there are abundant choices to satisfy every palate. Additionally, nearby shopping centers, including Quaker Bridge Mall and MarketFair, provide a wide selection of retail stores, boutiques, and specialty shops, ensuring residents have convenient access to a variety of shopping options and services. Princeton Junction's diverse dining and shopping scene adds to the neighborhood's vibrant and inclusive character.
Parks and Green Spaces
Princeton Junction residents are surrounded by lush greenery and parks. The neighborhood itself features well-maintained green spaces and playgrounds, providing opportunities for outdoor recreation and relaxation. Nearby, Mercer County Park offers an array of amenities, including athletic fields, walking trails, picnic areas, and a lake for boating and fishing. The park hosts community events, concerts, and festivals throughout the year, creating a vibrant and engaging atmosphere for residents to enjoy. Princeton Junction's abundance of parks and green spaces ensures that residents can find solace in nature, indulge in outdoor activities, and connect with the local community.
Conclusion
Princeton Junction stands as a charming neighborhood within Mercer County, New Jersey, offering residents a unique combination of convenience, community spirit, and recreational opportunities. With its prime location, strong sense of community, excellent educational institutions, diverse dining and shopping options, and access to parks and green spaces, Princeton Junction provides an ideal environment for a fulfilling and enriching lifestyle.