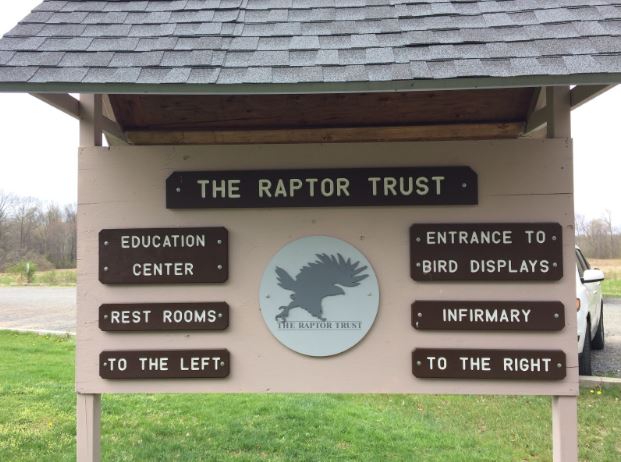 The Raptor Trust, a hidden gem that appeals to both bird watchers and nature lovers, is tucked away in central New Jersey. This amazing sanctuary offers a safe haven for hurt and orphaned raptors and is dedicated to the preservation and rehabilitation of birds of prey. The Raptor Trust offers an experience that will never be forgotten, whether you're looking for a peaceful getaway or a close encounter with magnificent birds. Join us as we discover the many things to do in this captivating sanctuary and explore the wonders of this special location.
A Sanctuary for Raptors
At the core of The Raptor Trust's mission is its commitment to rehabilitating and releasing injured birds of prey. With over 150 resident birds from more than 30 different species, this sanctuary offers visitors a rare opportunity to witness these magnificent creatures up close. As you explore the sanctuary, you'll encounter a diverse array of raptors, including majestic owls, graceful hawks, and majestic eagles. Take a leisurely stroll along the tranquil pathways, and observe these birds in their spacious enclosures, where they are cared for by a dedicated team of experts.
Educational Programs and Tours
The Raptor Trust goes beyond being a mere sanctuary. It strives to educate visitors about the importance of raptor conservation through its engaging educational programs and tours. Join one of the guided tours led by knowledgeable staff members and volunteers, who will share fascinating insights into the lives of these birds and the challenges they face in the wild. Learn about their unique characteristics, their habitats, and the conservation efforts required to protect these magnificent creatures for generations to come.
Bird-Watching Delight
For avid bird-watchers, The Raptor Trust is a true paradise. Its idyllic setting and diverse bird species offer an excellent opportunity to observe and photograph these beautiful creatures in their natural surroundings. As you wander through the sanctuary's well-maintained trails, keep your eyes and ears open for the calls and flights of various bird species. The sanctuary's serene environment provides the perfect backdrop for capturing stunning photographs or simply immersing yourself in the sights and sounds of nature.
Raptor Release Events
One of the most exhilarating experiences at The Raptor Trust is witnessing the release of rehabilitated birds back into the wild. These special events are held periodically throughout the year, allowing visitors to witness the culmination of the sanctuary's conservation efforts. As you watch these majestic birds take flight, you can't help but feel a sense of awe and gratitude for the dedicated work being done at The Raptor Trust. The release events are a celebration of hope and a testament to the resilience of these birds in their journey to freedom.
Volunteer and Support the Cause
For those inspired by The Raptor Trust's mission, there are numerous ways to get involved and support their work. The sanctuary offers volunteering opportunities for individuals passionate about birds and conservation. Whether it's assisting with bird care, maintaining enclosures, or helping with educational programs, your contributions can make a real difference in the lives of these remarkable creatures. Additionally, you can support the sanctuary's efforts through donations, membership programs, or even symbolic adoptions of resident birds.
Plan Your Visit Today
If you're looking for a unique and enriching experience in New Jersey, The Raptor Trust should be at the top of your list. With its breathtaking beauty, educational programs, and awe-inspiring birds, this sanctuary offers something for everyone. Immerse yourself in the wonders of nature, witness the dedication of passionate professionals, and take home memories that will last a lifetime. Plan your visit to The Raptor Trust today and embark on an adventure that will awaken your love for birds and conservation.