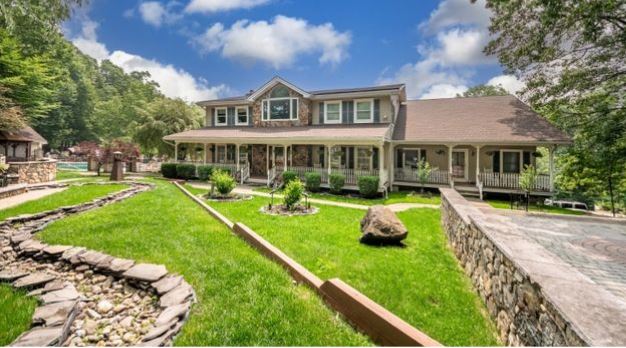 The Budd Lake neighborhood, which is located in Morris County, New Jersey, provides tranquil retreats into nature for locals and guests. Budd Lake offers a refuge of unspoiled natural beauty and small-town charm with its picturesque lake, serene surroundings, and strong sense of community. Let's explore the enjoyable activities and places to find out about in the Budd Lake vicinity.
Embrace the Beauty of Budd Lake
The centerpiece of the neighborhood is the pristine Budd Lake, a sparkling jewel that spans over 374 acres. Enjoy a leisurely stroll along the lakeside trails, breathe in the fresh air, and admire the scenic views of the water glistening in the sunlight. Engage in fishing from the shoreline or launch a kayak, canoe, or paddleboard to explore the tranquil waters. Budd Lake also offers opportunities for swimming and sunbathing at designated areas during the summer months. Whether you're seeking a peaceful retreat or an active day of water-based recreation, Budd Lake provides a serene escape into nature's beauty.
Discover Turkey Brook Park
Adjacent to Budd Lake is Turkey Brook Park, a recreational paradise spanning over 267 acres. This expansive park caters to outdoor enthusiasts of all ages. Enjoy a picnic with family and friends at the park's shaded areas or challenge yourself on the fitness trails. Engage in friendly competition at the soccer fields, basketball courts, or baseball diamonds. The park also features playgrounds, a skate park, and an inline hockey rink for kids and teenagers to enjoy. In the winter months, Turkey Brook Park transforms into a winter wonderland, with sledding hills and cross-country skiing trails. Whether you're seeking active recreation or a peaceful afternoon amidst nature, Turkey Brook Park offers something for everyone.
Explore Stephens State Park
Just a short distance from Budd Lake, Stephens State Park provides additional opportunities for outdoor exploration. The park encompasses over 800 acres of wooded landscapes, offering scenic hiking trails, fishing areas along the Musconetcong River, and picnic spots surrounded by nature's tranquility. Immerse yourself in the lush greenery and observe the diverse wildlife that calls the park home. Stephens State Park also features historic sites, including Waterloo Village, which showcases 19th-century buildings and offers a glimpse into the region's past. Whether you're an avid hiker, a fishing enthusiast, or a history buff, Stephens State Park provides an enriching experience in the heart of nature.
Engage in Community Events
Budd Lake fosters a strong sense of community through a variety of events and gatherings. Join in the annual Independence Day celebration, where neighbors come together to enjoy fireworks, live music, and delicious food. Attend the Budd Lake Beach Blast, a fun-filled summer event featuring live entertainment, games, and activities for all ages. Throughout the year, the neighborhood hosts craft fairs, farmers markets, and holiday festivities, providing opportunities to connect with neighbors, support local artisans, and embrace the vibrant community spirit of Budd Lake.
Savor Local Cuisine and Shopping
Budd Lake offers a range of dining and shopping options that cater to diverse tastes and preferences. Explore the neighborhood's local eateries, which offer a variety of cuisines, from family-friendly restaurants serving comfort food to trendy cafes offering specialty coffees and pastries. Discover unique boutiques and shops, where you can find everything from handcrafted gifts and antiques to outdoor gear and local products. Supporting these local establishments not only provides a unique shopping and dining experience but also contributes to the growth and vitality of the neighborhood's economy.
Conclusion
Budd Lake in New Jersey invites residents and visitors to embrace the tranquility of its namesake lake, immerse themselves in the natural beauty of Turkey Brook Park and Stephens State Park, engage in community events, and savor the local cuisine and shopping experiences. With its serene surroundings and vibrant community spirit, Budd Lake offers a peaceful escape and a warm sense of belonging in the heart of nature.